Janet is the Chair of Enterprise Cooperative Trust (ECT). Janet retired from the London Borough of Enfield in June 2019, having worked in the public sector in the field of special educational needs and disability (SEND) for 42 years and having con-currently held a number of positions within the voluntary sector.
Prior to retirement, Janet partnered with the London Borough of Bromley to jointly support the implementation of the wide-reaching SEND reforms across London.
Janet was Chair of Governors at Waverley Special School in Enfield for over 10 years, standing down in December 2020.  During this period, she was the special schools' representative on Enfield Schools' Forum.
In 2015 Janet completed an MSc in Voluntary Sector Management, researching into the impact of poverty on disabled children and the life chances of their families.  Janet has extensive board and leadership experience and is passionate about and committed to, working in partnership with the public, private and voluntary sectors, specifically championing co-production and parent partnerships.  
Janet is also a Trustee of Contact, a national charity for families with disabled children and sits on the committee of the International Short Breaks Association (ISBA), which organises a biannual international conference. These are for all those who need and use short break/family support services and for policy makers and programme administrators.
Janet has always been active within her local community, fundraising for disability charities and Breast Cancer Now. She is married with three adult her family were delighted when she was awarded an MBE in 2016 for services to SEND.
James is a Trustee at ECT and currently deputy head at West Lea Special School having begun his teaching career in 1982 at a secondary school in Camden Town. James then left the profession for a while to travel and run his own business before returning to the education sector.
James spent a number of years on the fringes of mainstream education working with secondary aged pupils who had been marginalised, usually through their behaviour, before moving to the London Borough of Enfield in 1993 where he has remained ever since in a variety of different roles.
James has been a teacher, a deputy head and head teacher, head of behaviour support, a local authority officer and for a short period of time was the acting director of education for Enfield before taking up his current role at West Lea.
Through all the trials and tribulations of his varied career, James always believed that together we are stronger and this mantra chimes acutely in these turbulent times. For James, ECT offers an opportunity for a group of like-minded individuals, who share the same vision and values, to unite and support young people, families and the wider community of Edmonton and Enfield to achieve their goals, both in their learning, but also in their life aspirations.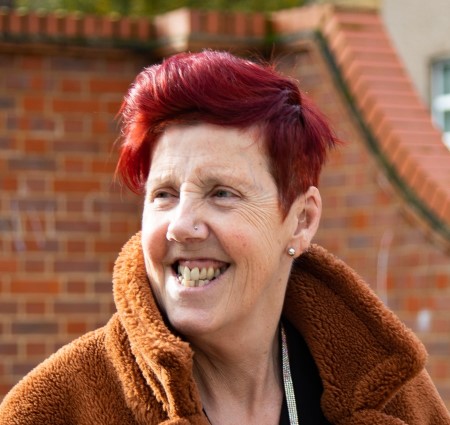 Sue is a Trustee at ECT and currently CEO at West Lea School having previously been Headteacher and Executive Head. During her time at the school it has grown from 95 to 300 children and from one campus to three. The school was judged as outstanding in its two most recent Ofsted Inspections in December 2013 and February 2018. 
A northerner by birth, after her A-Levels, Sue went to North Staffordshire Polytechnic in 1974 where she gained a degree in Mechanical Engineering. Following this she worked for two years at GCE Switchgear Ltd in Stafford until deciding to pursue a career in teaching. Sue gained her PGCE at the Institute of Education in 1977 and took a job with VSO teaching science in Tanzania, during which she travelled all over East Africa.
When she returned to the UK, Sue taught physics in a secondary school in Southall but soon realised that her passion was working with pupils who were disadvantaged by their special educational needs and went to work in off-site centres in Islington, Hackney and Tower Hamlets before becoming the SENDCo and later the Assistant Head (Inclusion) at a mixed secondary school in the East End, and it was here where she completed her National Professional Qualification for Headship (NPQH).
Sue is a founding trustee of the Learning for Life Charity and the Edmonton Community Partnership. She has dedicated a huge amount of her life to providing young people with the opportunities they deserve and ECT is another organisation that will do just this. ECT will ensure that all students in the London Borough of Enfield are supported as they thrive to achieve their potential.
Renee Flourentzou – Trustee
Renee is a Trustee at ECT and currently a Director of Education at West Lea School having previously been the Head of School for the Learning for Life Campus, catering to students 14 – 25 with SEND. She established West Lea's Supported Internship Programme which bridges the gap between education and work for students with SEN, and spearheads efforts to remove barriers to employment and tackle inequalities.
Before joining West Lea School, Renee founded and ran the charity Edmonton Community Partnership – 23 schools collaborating to raise aspirations and improve outcomes for families in disadvantaged communities. This involved thinking outside the box and going beyond standard models of education to make a difference, children were given opportunities to perform on West End stages and open the Olympic Ceremony in 2012.
She holds an MA in Child Studies from KCL, focused on children's rights, education and child protection and a degree in English Literature.
Prior to these roles Renee went travelling before working for the Local Authority in Children's Services pioneering enrichment and educational programmes in schools, as well as teaching English to speakers of other languages.
Renee believes all young people deserve the opportunity to flourish and if we dream big and work together as a community, we can fulfil the Trust's collective vision and make a real difference to the lives of children and young people.
Peter is the Divisional Managing Director for the south for the Co-operative Group, as well as being a trustee of both ECT School and St Francis Hospice. Peter has been fortunate to have led a fantastic life and would like to give back to the community to help others do the same.
Peter is enthusiastic about providing young people with training and development from an early age, and believes education and supporting and nurturing the next generation is critical to this. Being a trustee provides him with the opportunity to ask questions and develop different ways of thinking where the students are at the heart of all the trust's decision making.
ECT will make a fundamental difference to the lives of young people, helping to develop their confidence and providing them with a clear direction which will enable them to become the best versions of themselves in a safe and growing environment.
Peter and the other trustees' role is to enable young people and colleagues to feel they are trusted and equipped to develop at their own pace and with the appropriate infrastructure behind them. Peter is truly excited by the potential and opportunities being provided and will endeavour to provide a lasting legacy for many years to come in the most progressive of environments.
Peter is married to Sam and has two children, Oliver, 12, and Alexandra, 9. Peter lives in Essex and his favourite pastimes are watching sports, horse racing being his favourite, and listening to 80s music, in particular, the new romantics!
Emma is the Founder and Director at Love Your Doorstep, Enfield's largest community platform. Love Your DoorStep was named Enfield's Business of the year in 2014, and won the FSB and World Pay National Award for Community Business of the Year 2018. Emma also won a British Citizen Award Winner in 2019.
Love Your Doorstep was set up in 2011 following the London riots to help bring the Enfield Community together and with Emma's steer is now the largest community forum in Enfield, supporting over 750 local businesses, charities and community organisations across Enfield. Their community forum is open all year round to support local residents, pointing them towards what they need in Enfield, as well as connecting people to each other.
Love Your Doorstep also runs the Community Patrol in Enfield which has over 70 active volunteers and was set up in 2019 to help keep children safe while they walk to and from school. Community Patrol has seen a reduction in youth crime by 48% due to the patrols and young people are feeling safer.
Prior to Love Your Doorstep Emma worked for ten years at City and Guilds as a Business Manager. Emma has a huge amount of experience working within the London Borough of Enfield and has seen first-hand the positive impact working together can have on the area. Emma is looking forward to using her expertise to help ECT's collective mission to support young people and the community of Enfield.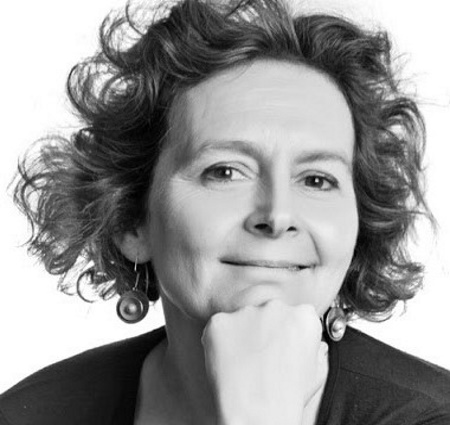 Sophie is a trustee of ECT and Chair of the Representative Council.
Sophie is currently Director of Customer Engagement at the Royal National Institute of Blind People, where she leads marketing and communications for the organisation.
Sophie initially worked as a research scientist and holds a PhD in biochemistry.  Since then, her career has focused on innovation, marketing and engagement, including executive and non-executive roles across the commercial, voluntary and public sectors in the UK and USA.  She has worked with a diverse range of organisations including Coca-Cola, Unilever Ventures, Canal & River Trust, Save the Children and the NHS and has also run her own marketing consultancy practice.  Sophie is currently also Trustee of the National Autistic Society.
Sophie is a long-time resident of Enfield and committed to fostering inclusion and opportunity within the Borough.  She co-founded the Enfield Branch of the National Autistic Society, which she led for many years, and she served on the Board of Enfield Primary Care Trust.  Her son, Nicholas, is a successful 'graduate' of the West Lea Supported Internship programme. 
Outside of work, you will find Sophie singing – anywhere, anytime and anyplace!