We are a "Partnership for Improvement" – At ECT, we believe that 'working together' should be about improving what we do. Within the education sector, this is often seen as improving academic outcomes. While this is of crucial importance, it is not enough. Our ethos places the child at the centre and looks at improvement initiatives that can benefit our schools and pupils holistically.
As a Trust, we are committed to promoting, advocating and providing (where appropriate) practical support in improving our offer to the children and young people we serve, using our cooperative values as the foundation stones for action: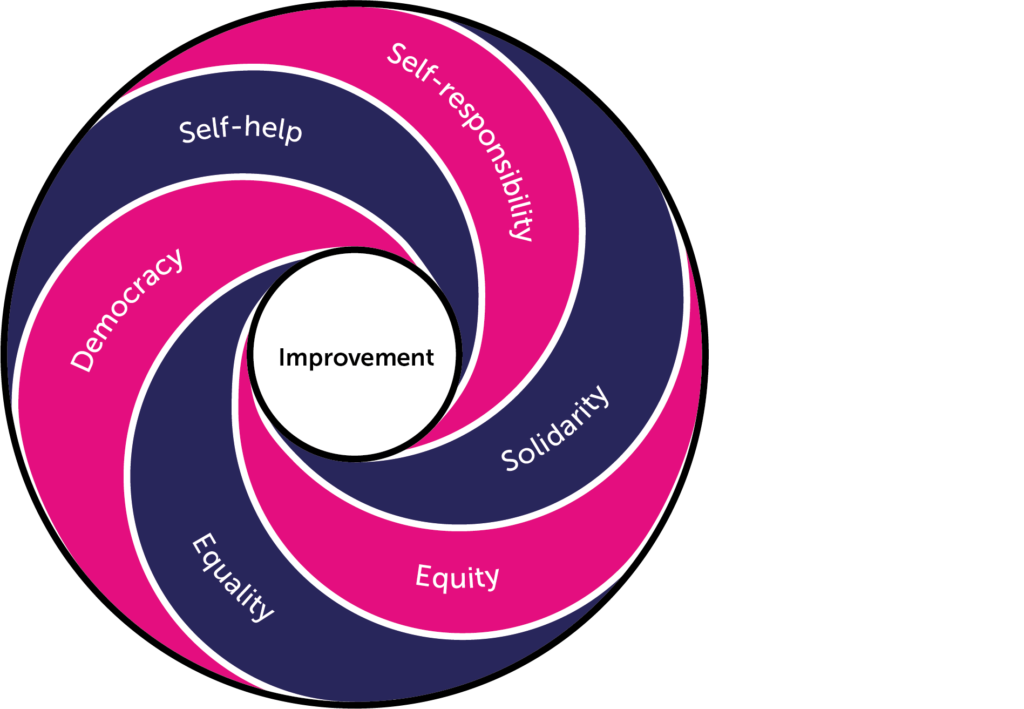 We aim to live out these values by adhering to the principles of high performing organisations:
Harness innovation for the benefit of our students and, subsequently the community.
Put our young people at the heart of what we do.
Develop economic opportunity that enables our young people to flourish.
Engage in new alliances – with a focus on the good of our young people.
Be performance-driven in everything – get a job, and a life partner.
Ensure quality through the practice of superior governance.
To find out how you can get involved in helping ECT achieve its aims and initiatives, click here.